---
Irwin Cotler
The Struggle for Human & Civil Rights
---
---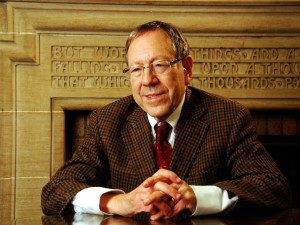 THE STRUGGLE FOR HUMAN & CIVIL RIGHTS
Irwin Cotler has been described as being at the forefront of the struggle for justice, peace and human rights. He is presently a Canadian Member of Parliament, a member of the House of Commons Foreign Affairs Subcommittee on International Human Rights, and a member of the House of Commons Committee on Public Safety and National Security. An international human rights lawyer, he has served as Counsel to former prisoners of conscience such as Nelson Mandela in South Africa. Cotler has also been a leader in the movement for arms control, helped develop "Peace Law" as an area of both academic inquiry and legal advocacy, and has been engaged in the search for peace in the Middle East.
 BIOGRAPHY
Irwin Cotler was first elected to Parliament in a by-election in November 1999 with 92% of the votes, in what was characterized as "the most stunning electoral victory in this century by any standard". He was re-elected in the general elections of November 2000, June 2004, and January 2006, with the highest Liberal majority in the country, October 2008, and, most recently, in May 2011.
On December 12, 2003, the Prime Minister appointed him Minister of Justice and Attorney General of Canada. He was reappointed following the General Election of June 2004 and served in that office until the general election of January 2006, when the Liberal government was defeated. He currently serves as Liberal Critic for Rights and Freedoms; International Justice, is the Vice-Chair of  the House of Commons' Foreign Affairs Subcommittee on International Human Rights, Co-Chair of the Inter-Parliamentary Group for Human Rights in Iran, International Chair of the Responsibility to Prevent Coalition, and Chair of the All-Party Save Darfur Coalition. A leading public advocate in and out of Parliament for the Human Rights Agenda, he headed the Canadian Delegation to the Stockholm International Forum on the Prevention of Genocide.
Mr. Cotler is Professor of Law Emeritus at McGill University, and has been a Visiting Professor at Harvard Law School, a Woodrow Wilson Fellow at Yale Law School, and is the recipient of nine Honourary Doctorates, including from the Hebrew University of Jerusalem, whose various citations refer to him as "a scholar and advocate of international stature."
A constitutional and comparative law scholar, he litigated every section of the Canadian Charter of Rights and Freedoms, including landmark cases in the areas of free speech, freedom of religion, women's rights, minority rights, war crimes justice, prisoners' rights, and peace law. He has testified as an expert witness on human rights before Parliamentary Committees in Canada, the United States, Russia, Sweden, Norway, and Israel, and has lectured at major international academic and professional gatherings in America, Europe, Asia, Africa, and the Middle East.