---
André Picard
---
---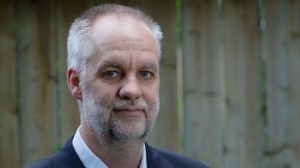 André Picard is the public health reporter at The Globe and Mail and one of Canada's top public policy writers. He is the author of four books on health issues in Canada and is currently serving as the CIBC Scholar-in-Residence at the Conference Board of Canada.
André has received much acclaim for his writing and his dedication to improving healthcare. Among his accolades, André was named Canada's first "Public Health Hero" by the Canadian Public Health Association and as the top health reporter in the 17 countries of the Americas by the Pan-American Health Organization. He is also a seven-time finalist for the National Newspaper Awards, Canada's version of the Pulitzer Prize, and two-time finalist for the prestigious Michener Award for Meritorious Public Service Journalism.
At age 40, André took up long-distance running. Since then he has completed more than 20 marathons and 40 half-marathons. He lives in Montréal.