---
Albert Nerenberg
Laughologist
Performing on Friday, June 22, 2018
---
---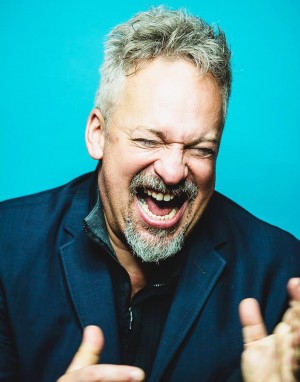 Albert Nerenberg is an acclaimed director, hypnotist, and one of the world's top experts on laughter.
Nerenberg directed Laughology, the first feature documentary about laughter, for CTV. He's the inventor of Laughercize, a laughter exercise technique, and founder of the American Laughing Championships.
In 2011 Greatist.com was named him one of the "100 most influential people in Health and Fitness". This winter he wowed New York with The Hypnotic Bar, an event where people are hypnotized into altered states while drinking only water. He is currently shooting a documentary about the origins of humor and a feature documentary for CBC's Documentary Channel, titled You Are What You Act.